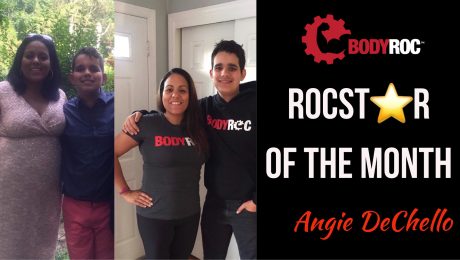 Sometimes, unexpected circumstances can negatively affect your fitness journey. Such was the case for our


APRIL ROCSTAR OF THE MONTH

, Angie, but with the help of BodyRoc FitLab,  she's in the best shape of her life!

Angie's Testimonial:
"A few years back, I was in a serious car accident  that left me with many severe injuries. The only solution doctors had for me was to opt for surgery to rid myself of the daily physical pain I was experiencing. After years of trying to find alternatives, I came across a post from a close friend about BodyRoc. Knowing my friend was a part of this community, I decided to give it a try. I needed to find a gym that would challenge me as a former athlete and dancer, but what was most important to me was to find a place that would welcome and accept me with all my physical limitations. 
Since day one, I was welcomed with open arms. Not only have the workouts strengthened me to the point where I experience little to no back pain, I have also lost over 30 pounds in the process.
BodyRoc has truly changed my life."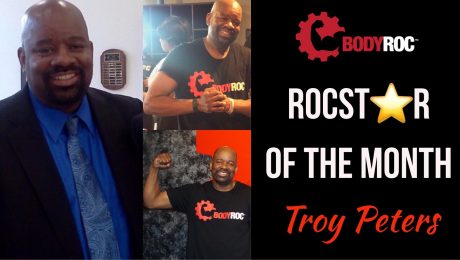 This father of two has been crush'n his goals at BodyRoc FitLab since 2015. Down 30+ lbs and over 500 classes under his belt…Introducing our


MARCH ROCSTAR OF THE MONTH

, Troy!

Troy's Testimonial:
"Some years ago, I joined a local gym to get in a little cardio. I'd go here and there and would found myself making excuses not to go; especially during the summer and winter months. When BodyRoc FitLab opened in 2015, I decided to take a class one morning before work. It was tough, but I enjoyed it. Anyone that knows me knows I stay up all night and that I'm definitely not a morning person, yet I started taking  5:30 AM classes before work. I started going two times a week and now, I'm at BodyRoc four and five times a week. I've never been the "workout guy", but now I look forward to going to class. The trainers are encouraging and they push you to do your best. More so than I ever did alone at a regular gym. Plus, great music helps me make it through that 50 minute workout a little bit easier. Along with eating better, I've been able to shed pounds and keep it off. I no longer feel sluggish and have more energy throughout the day.
BodyRoc is the best workout and it allowed me to say peace (✌🏾) to that Cardio Express membership!"
High intensity interval training delivers an incredible burn to your body. It's a style of training that involves pushing yourself as hard as possible, giving all of your efforts, for short bursts of time. These intense intervals are followed by short periods of rest or moderate-level activity. High intensity interval training, or HIIT, is great for anyone looking to improve their level of fitness. Plus, it provides awesome health benefits, such as improved blood pressure, insulin sensitivity, and improved cardiovascular health.
However, because HIIT is so intense, it's important to ensure your body is properly fueled both before and after the workout. High intensity interval training can be a shock to your system, and exercising without supplying your body the energy it needs can result in some unpleasant side effects.
High Intensity Interval Training Targets Fat Burn
Because the goal is fat burn, many people think it's better to avoid eating before their HIIT workout. This can be a major mistake. The old philosophy is that body composition change is only 20% exercise and 80% nutrition. While those exact numbers may not be entirely accurate, the general philosophy is true. Training can only do so much. In reality, you eat yourself into a better body.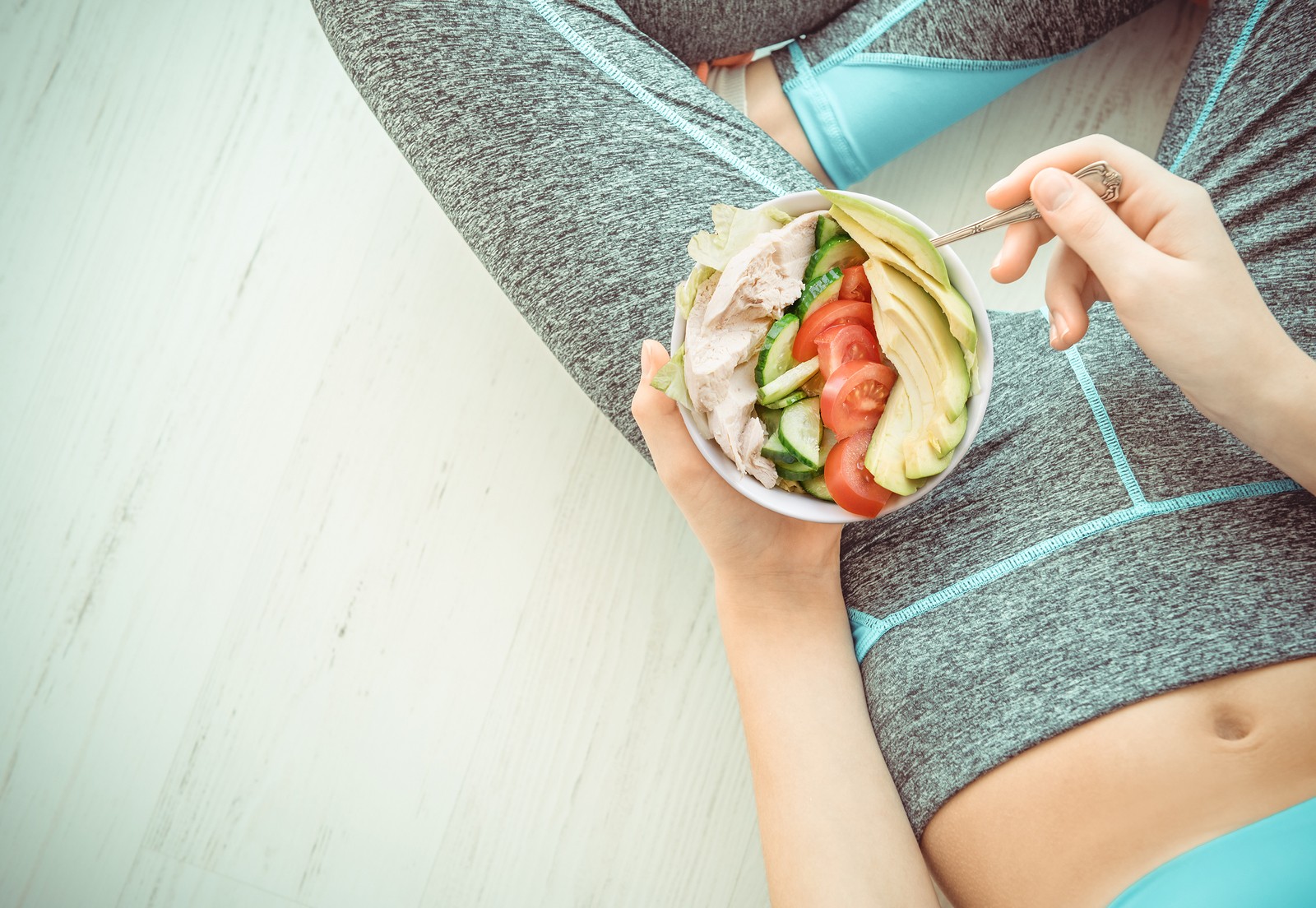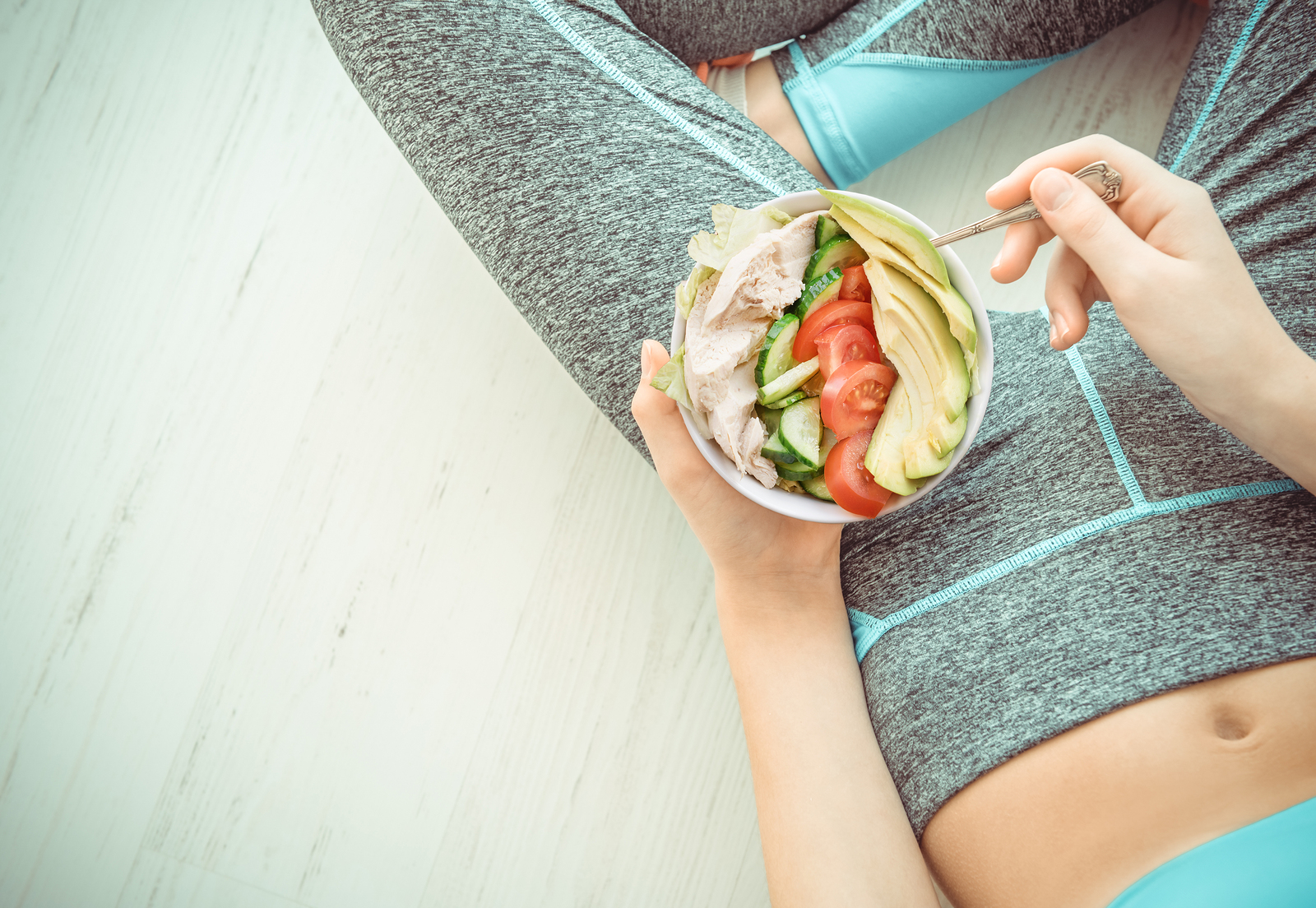 Neglecting to properly fuel up before your high intensity interval training can significantly hamper your performance. HIIT workouts can be very taxing. It's essential that your diet supplies your body enough energy to do what you demand of it, allowing you to work your hardest and obtain the maximum results.
Pre-Workout Meals
Just as with a traditional weightlifting workout, it's important to fuel up before HIIT. Some people may like to exercise on an empty stomach to increase the fat burn. While doing some quick, fasted Tabata might be alright, it's generally not a great idea to participate in a HIIT group class without having eaten recently. These classes can last upwards of 45-60 minutes. That's a long time to demand max performance of your body without having provided it much fuel to convert to energy.
Before your workout, it's a good idea to go for some fast-digesting proteins and carbohydrates. These can come in the form of fruit and nuts, or some toast with peanut butter and banana. Foods like this will move through your system quickly and provide an immediate source of energy to help you annihilate your workout.
If you're really close to your training time, avoid consuming too many fats. They digest much more slowly, meaning the energy you get from them may not be available when you need it. Fats are great for providing a steady stream of energy throughout the day, but they don't provide the same spike that carbohydrates do.
Post-Workout Meals
Your post-workout meal needs to replace depleted glycogen stores, as well as provide protein and amino acids to help your body recover and allow your muscles to repair themselves. While you may not be ready to eat a full meal immediately after your workout, it's a good idea to grab something within 2 hours. Something substantial, containing carbohydrates and protein, is ideal.
Rice, quinoa, and sweet potato are great complex carbohydrates. Chicken, turkey, and tuna are all lean meats with plenty of protein. Don't forget your veggies, either! Leafy greens like kale, spinach, spring mix, and chard are all low-calorie carbohydrate options that are packed with vitamins, nutrient, and fiber.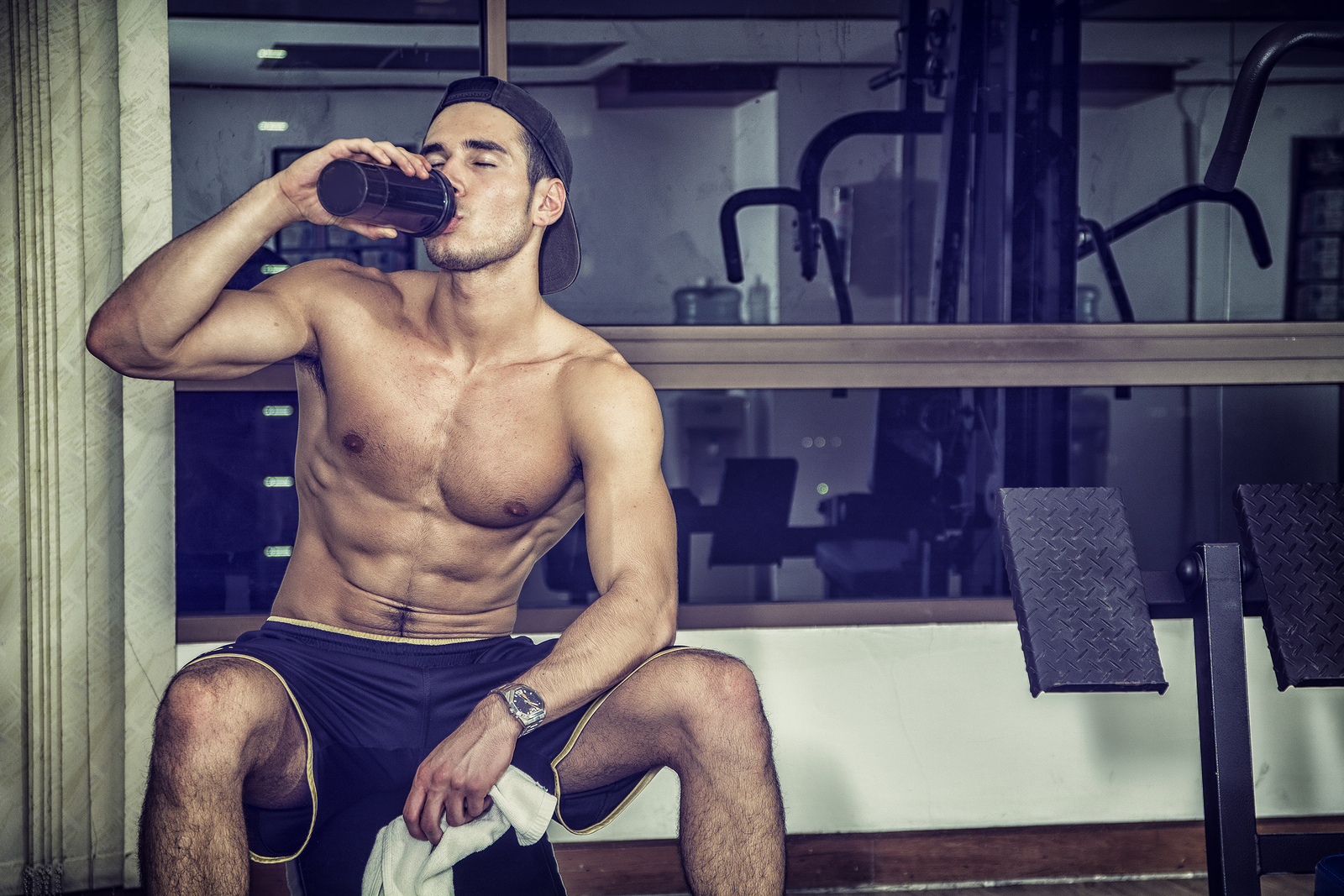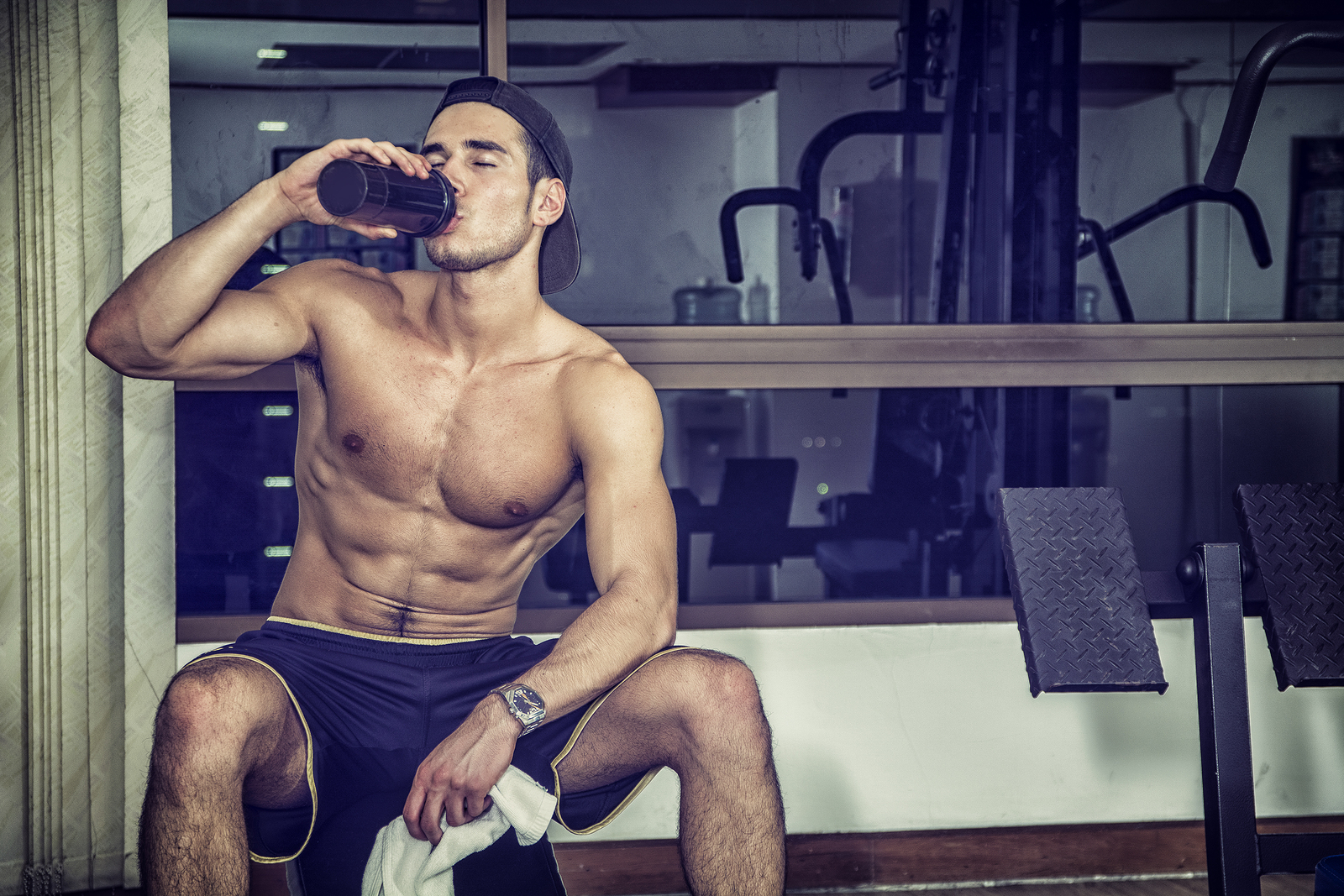 When in doubt, you can always go with the tried and true favorite: a protein shake. Combining carbohydrate-rich fruits like bananas, strawberries, or blueberries with amino-acid-enriched protein powder is the preeminent post-workout go-to, and for good reason. It combines everything you need to help your body restore and recover after high intensity interval training.
Fuel Up Before Your Next HIIT Workout!
High intensity interval training is an excellent way to change your body for the better. It annihilates all that stubborn body fat, while also preserving and toning muscle. The result is an incredible, lean, high-performance body. However, as with any form of exercise, it's important to provide your body the proper fuel. In order to great results to occur, you need to focus your efforts just as diligently in the kitchen as you do in your training.
At BodyRoc Fit Lab, we take high intensity interval training to the next level. We combine weight training, self-propelled treadmills, and boxing for the ultimate circuit workout that is guaranteed to help build your peak performance. Our innovative atmosphere pairs high intensity playlists and live music with incredible, carefully designed workouts. If you're ready to reach new heights with your body, sign up for a class now. The first session is on us!