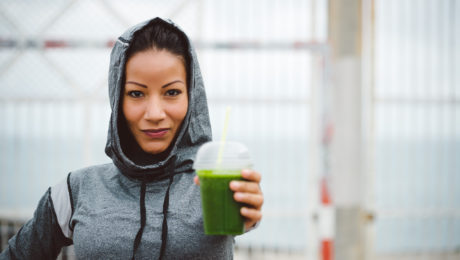 High intensity interval training delivers an incredible burn to your body. It's a style of training that involves pushing yourself as hard as possible, giving all of your efforts, for short bursts of time. These intense intervals are followed by short periods of rest or moderate-level activity. High intensity interval training, or HIIT, is great for anyone looking to improve their level of fitness. Plus, it provides awesome health benefits, such as improved blood pressure, insulin sensitivity, and improved cardiovascular health.
However, because HIIT is so intense, it's important to ensure your body is properly fueled both before and after the workout. High intensity interval training can be a shock to your system, and exercising without supplying your body the energy it needs can result in some unpleasant side effects.
High Intensity Interval Training Targets Fat Burn
Because the goal is fat burn, many people think it's better to avoid eating before their HIIT workout. This can be a major mistake. The old philosophy is that body composition change is only 20% exercise and 80% nutrition. While those exact numbers may not be entirely accurate, the general philosophy is true. Training can only do so much. In reality, you eat yourself into a better body.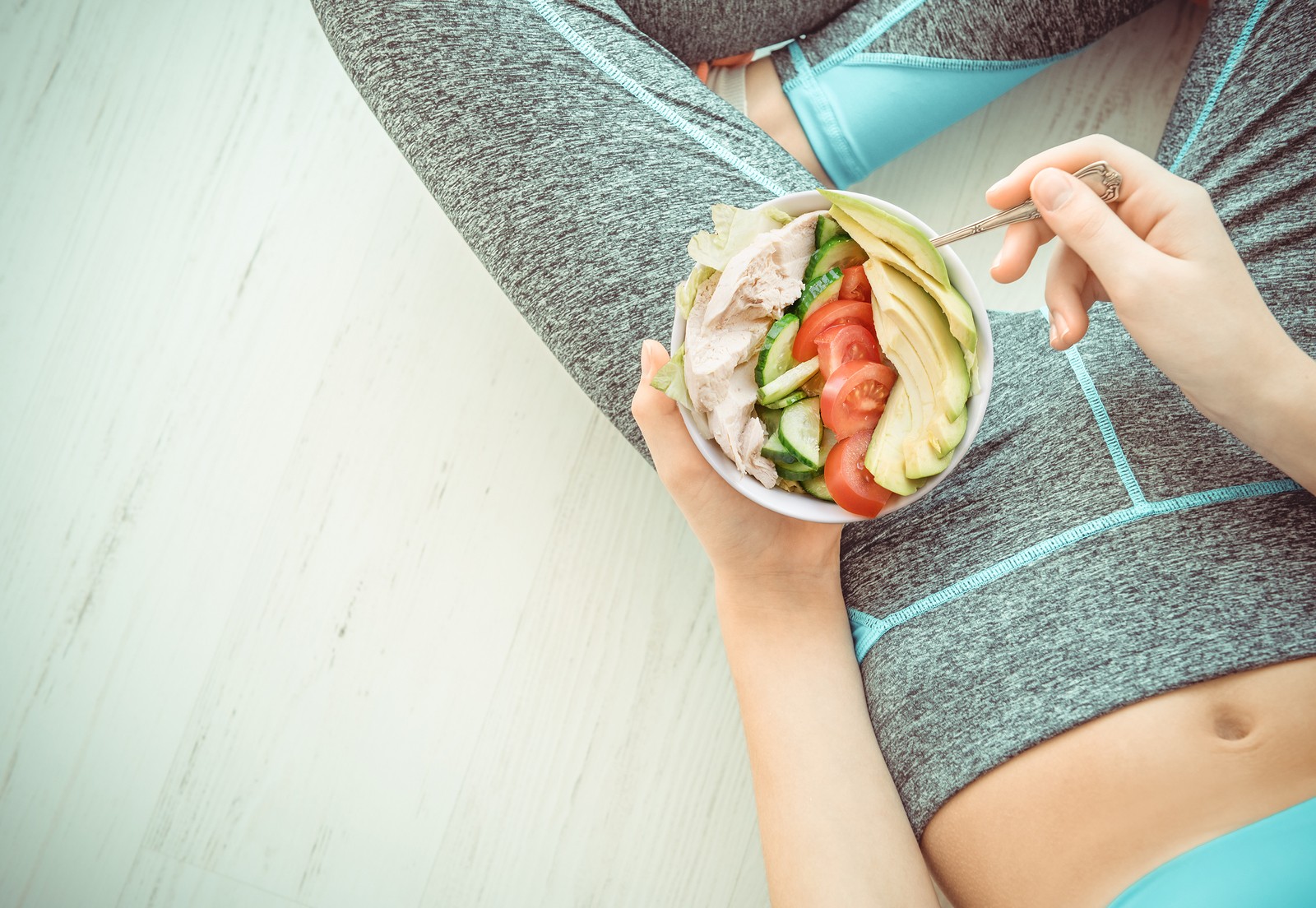 Neglecting to properly fuel up before your high intensity interval training can significantly hamper your performance. HIIT workouts can be very taxing. It's essential that your diet supplies your body enough energy to do what you demand of it, allowing you to work your hardest and obtain the maximum results.
Pre-Workout Meals
Just as with a traditional weightlifting workout, it's important to fuel up before HIIT. Some people may like to exercise on an empty stomach to increase the fat burn. While doing some quick, fasted Tabata might be alright, it's generally not a great idea to participate in a HIIT group class without having eaten recently. These classes can last upwards of 45-60 minutes. That's a long time to demand max performance of your body without having provided it much fuel to convert to energy.
Before your workout, it's a good idea to go for some fast-digesting proteins and carbohydrates. These can come in the form of fruit and nuts, or some toast with peanut butter and banana. Foods like this will move through your system quickly and provide an immediate source of energy to help you annihilate your workout.
If you're really close to your training time, avoid consuming too many fats. They digest much more slowly, meaning the energy you get from them may not be available when you need it. Fats are great for providing a steady stream of energy throughout the day, but they don't provide the same spike that carbohydrates do.
Post-Workout Meals
Your post-workout meal needs to replace depleted glycogen stores, as well as provide protein and amino acids to help your body recover and allow your muscles to repair themselves. While you may not be ready to eat a full meal immediately after your workout, it's a good idea to grab something within 2 hours. Something substantial, containing carbohydrates and protein, is ideal.
Rice, quinoa, and sweet potato are great complex carbohydrates. Chicken, turkey, and tuna are all lean meats with plenty of protein. Don't forget your veggies, either! Leafy greens like kale, spinach, spring mix, and chard are all low-calorie carbohydrate options that are packed with vitamins, nutrient, and fiber.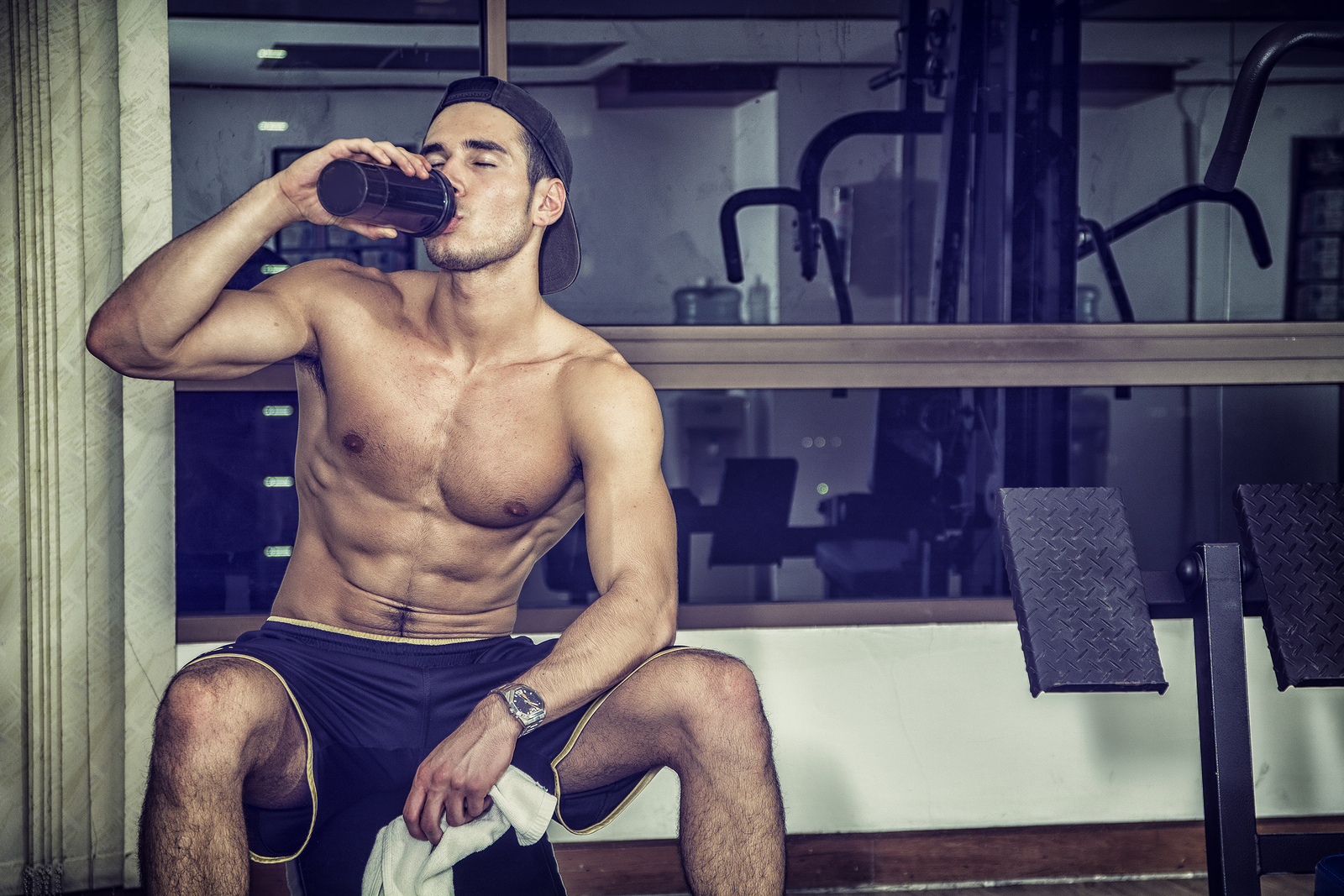 When in doubt, you can always go with the tried and true favorite: a protein shake. Combining carbohydrate-rich fruits like bananas, strawberries, or blueberries with amino-acid-enriched protein powder is the preeminent post-workout go-to, and for good reason. It combines everything you need to help your body restore and recover after high intensity interval training.
Fuel Up Before Your Next HIIT Workout!
High intensity interval training is an excellent way to change your body for the better. It annihilates all that stubborn body fat, while also preserving and toning muscle. The result is an incredible, lean, high-performance body. However, as with any form of exercise, it's important to provide your body the proper fuel. In order to great results to occur, you need to focus your efforts just as diligently in the kitchen as you do in your training.
At BodyRoc Fit Lab, we take high intensity interval training to the next level. We combine weight training, self-propelled treadmills, and boxing for the ultimate circuit workout that is guaranteed to help build your peak performance. Our innovative atmosphere pairs high intensity playlists and live music with incredible, carefully designed workouts. If you're ready to reach new heights with your body, sign up for a class now. The first session is on us!
Thursday, 16 February 2017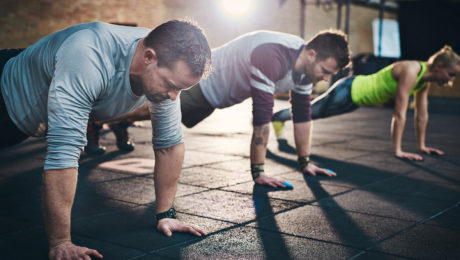 When it comes to exercising, we all start out with the best of intentions. However, life will inevitably get in the way, and it can be hard to fit everything in. Most of us live life on the go and it can be hard to incorporate a traditional exercise routine, such as exercising individual body parts on separate days, into a hectic schedule. Whether you need something that meshes well with your lifestyle or you're looking for the best way to torch fat, full body workouts are the way to go.
Balanced
One of the greatest benefits of full body workouts is that they're always balanced. Hitting all or multiple major muscle groups in one session delivers balanced exertion that more closely mirrors real life. If you ever need to do something that requires physical exertion in your day-to-day life, such as help a friend move, you'll need to rely on the functional strength of your entire body. A guy with huge biceps but a weak core and legs won't be as helpful as someone who has balanced full body strength.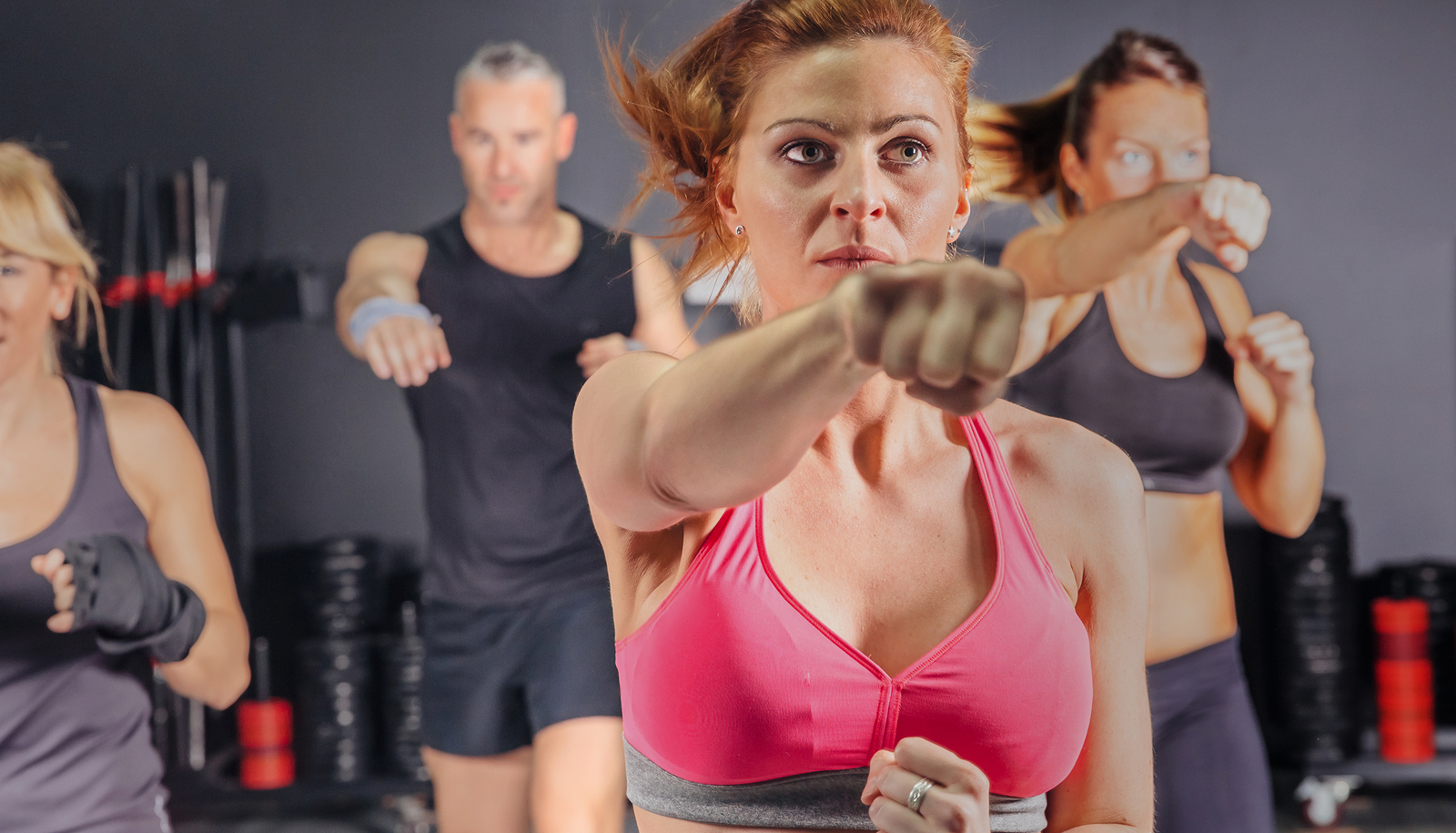 Movements that isolate only a certain muscle group, like bicep curls or triceps pushdowns, are known as isolation exercises. They're great for body shaping, but they have the potential to disproportionately train certain areas of the body. If you only ever train chest and biceps, then the other areas of your body will be weaker and your overall functional strength will suffer. Despite being different and serving different purposes, all the muscles in your body are connected, so training them all at once makes more functional sense.
Efficient
Full body workouts are also a great way to maximize the overall efficiency of your time. Often, full-body workouts will incorporate compound exercises, meaning movements that recruit more than one muscle group at a time. For instance, a squat is a compound movement that engages all the muscles in your legs, butt, core, and lower back where as a leg curl engages only the hamstrings and glutes.
By using compound exercises in conjunction with training your entire body, you burn twice the amount of calories than if you were only exercising your biceps. They require more energy to coordinate movement and demand more oxygen be provided to the working muscle groups. All of these factors lead to a higher calorie and fat burn. Plus, full body workouts are typically done with high-intensity, which further serves to stimulate the metabolism into overdrive even long after the workout is over.
Flexible
In a perfect world, everyone would have the time to workout five times a week, and we'd all be able to take the time to coordinate a routine that effectively exercises the entire body. This, however, is typically not the case. Sometimes life just gets in the way. When you do full body workouts, missing a day won't throw off your routine. They're easy to integrate into a busy schedule because you can jump right in without having to worry about over- or under-exercising a particular area of your body.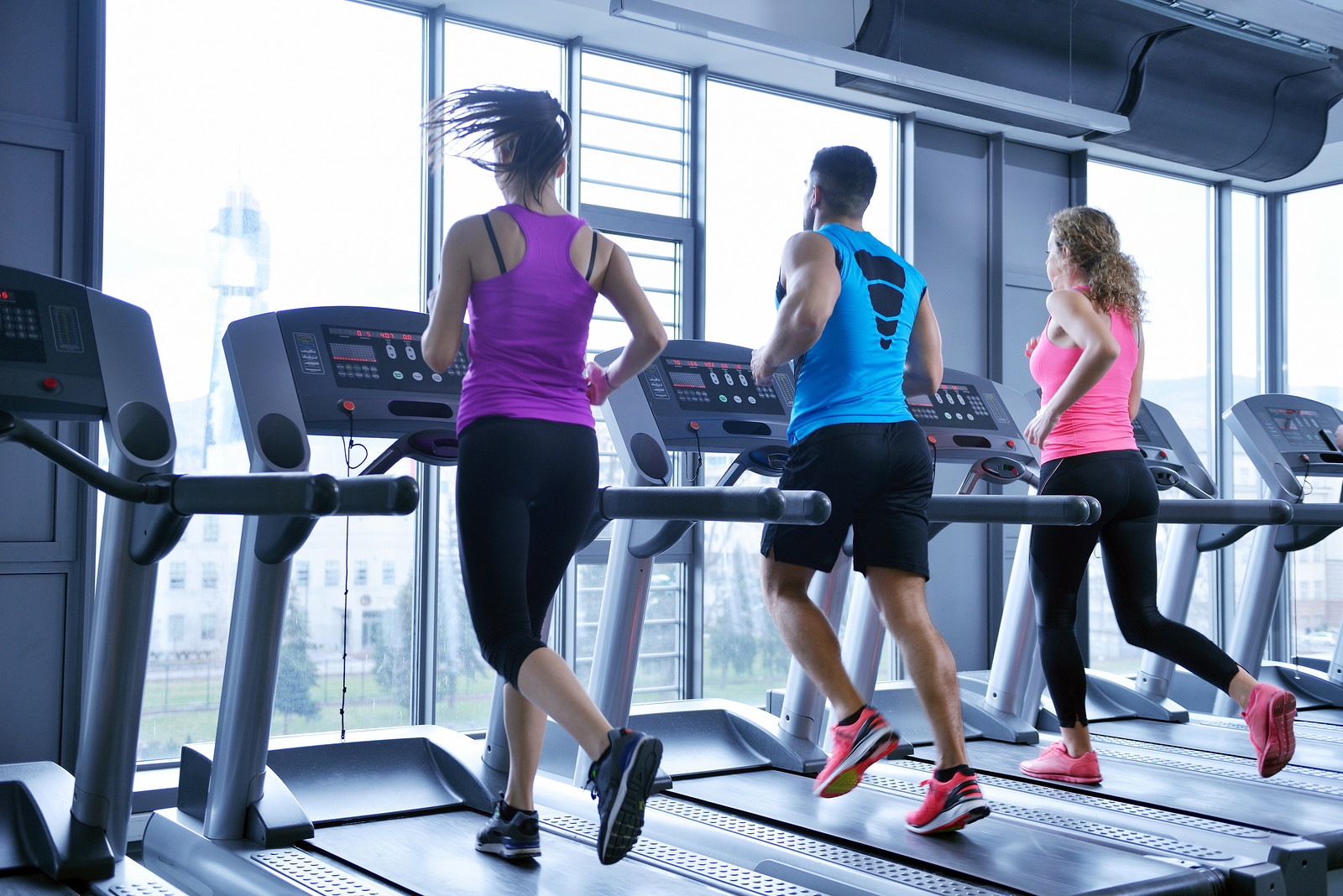 In addition, the high-intensity nature of most full body workouts means that they don't last as long as most traditional routines do. Rather than spending an hour lifting weights followed by thirty minutes on the treadmill, you can get your aerobic and anaerobic exercise all done at the same time. Many full body workouts last only an hour or less and yet they're twice as effective as traditional workouts. The shorter duration makes them much easier to fit into a busy schedule.
Ready to Amp Up Your Full Body Workouts?
Whether you're looking to melt away fat or you're just seeking a change in your routine, you need to try out a group class at BodyRoc Fit Lab. As the brainchild and passion project of CEO Shaun Chambers, the BodyRoc Xperience is simply unmatched.
Fueled by high-intensity playlists or live entertainment, we pair weight training, treadmills, and heavy bag boxing together for one epic circuit-style workout guaranteed to give you results. Our expert-guided group classes are filled with excited, like-minded individuals who are always ready to have a blast. If you're ready to get into the best shape of your life, sign up for one of our classes today!